There really is no end to the potential uses of podcasting. While the industry itself might be undergoing some hype, the potential is a fact. Even churches are doing it.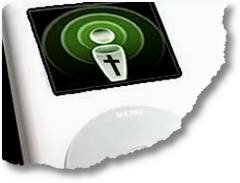 I'm sure there is more than one church offering sermons via podcast, but the Cleveland Baptist is the one in the news right now.
"In that dynamic of only hearing what you want to hear when you want to hear it, when will you ever open yourself up to a message other than what you want to hear, not to mention to open yourself up to God?" The Rev. Bob Stec asked.
I don't know what that quote means, but I like it.
Get yer Godcasts here!
Tags: godcast