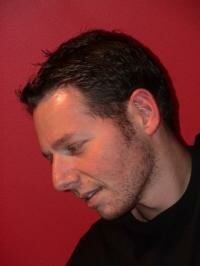 Today I'm profiling Joseph Jaffe of the

Across the Sound podcast and Jaffe, LLC. Here we go!
Who are you?
I'm just a man with a vision.
My name is Joseph Jaffe. I'm President and founder of jaffe, LLC, a "New Marketing" thought leadership and consulting practice (www.getthejuice.com) I have a blog, Jaffe Juice (www.jaffejuice.com), podcast, Across the Sound (www.acrossthesound.net) and published book, called Life after the 30-second spot (www.lifeafter30.com)
What is your podcast about?
ATS is about all things new marketing. It's a marketing podcast which focuses on advertising, branding, media/new media, social media, consumers, technology etc.