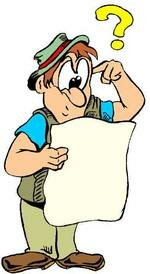 Marshall Sponder over at Web Metric Guru has a post about
optimizing podcasts for search engines
. Marshall has some tidbits that he picked up at SESNY06 and while most of them make sense, the lingo needs a little work and one of them has me scratching my head.
Promote only one feed
BINGO! Love this one...
I know that we haven't discussed the feed/subscription/podcatching topic yet on Biz Podcasting, but moving your feed around is a recipe for low listener numbers. Listeners aren't going to chase you around the web. Push your feed through Feedburner and only EVER publish that Feedburner feed. If you do this, then you can move your original feed from provider to provider transparently without losing or confusing your listeners.


Build correct and valid feeds
Validate your feeds with feed validator tools," said Watlington. "Remember that iTunes does not redistribute. So you must build a separate feed for iTunes. I like to promote doing 3 separate feeds: a 2.0 feed, a media feed, and an iTunes feed.
This is the first headscratcher. In fact, I'm pretty sure this is dead wrong, but I'm open to corrections.

There's no need to build 3 feeds. Push your feed through Feedburner. Doing so will allow Feedburner's 'SmartFeed' feature to sense what flavour of feed the listener is requesting and serve it up to them. Further, there's nothing non-compliant about iTunes tags. Non-standard, yes; but non-compliant, no.

Check out my iTunes-tag-riddled OGG feed
here
and then see how it
validates perfectly with Feed Validator.
(and that's the raw feed without any Feedburner love thrown in)
Include a transcript or summary
Whether or not it is a transcript or a summary will depend on the podcast's time span. "If you're giving just a little short tip, that's one thing," said Watlington. "Typically, a summary is all you need for your landing page, a nicely optimized page that covers the podcast's high points."
In podcasting terms, a show "summary" is generally referred to as "show notes". Each podcast
should
must have its own blog or website. The show site not only acts as an anchor point for listeners to find and subscribe to the show, it also provides the all important words that search engines need to drive traffic to your site. While the principal is correct, walking into a room of podcasters and using the words "summary or transcript" will pretty much light up the red-blinking sirens that the speaker is out of his or her element.


Summary
Having cleared up some of these points, I would be remiss if I didn't state that I agree with the overall tone of the points above. I think that too few podcasters think about the basics of web SEO because hey - this is audio, right? But until search engines start indexing audio, the web site is all there is to draw traffic and attention should be paid to optimizing the site to facilitate that.
This is great conversation, though. As podcasting rises, more businesses are paying attention to it and we all need to strive to find some common ground and help each other figure out what we're doing.