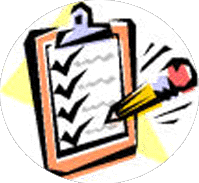 If you jump into any podcast discussion forum on the planet, you'll likely stumble across at least one conversation about how long a good podcast should be. I don't think there can be a blanket rule. Rather, a podcast should be as long as it needs to be.
We learned from blogging that content is king, not the bells and whistles. The same applies to podcasting. Your listeners are tuning in to get something from you. As long as you're giving it, they'll stay tuned in.
In the time-honoured tradition of using lists to get information across, here's my list of things that I do to ensure that my podcast is only as long as it should be.
Only speak as long as you have content. If you find yourself waffling around or hemming and hawing, then it's over. Cut the show loose and shut 'er down.
Make a rough list of points that you want to cover and assign an estimated length to each point. That will keep you on track as you record the show.
Once you've made a few shows, you're likely going to find that they're around the same length. Stick to that length. Your listeners have become accustomed to it.
Figure out how you're going to transition from topic to topic before you start recording. It's too easy to stay on a topic too long if you don't have a clear idea of how you're going to get off of it.
Interviews: if you have an interview, make it the central point and build the rest of the show around it.
A co-host can be invaluable for keeping you on track. If you tend to ramble on (like me), having a co-host to slap you in the head and move you along is a huge help.

Once you have a rhythm down, don't change it unless there's a good reason. Disruptive things like interviews are good, but don't just plunk an interview onto the end of your show. Replace some of your content with it to keep the show around that magic consistent length.
If you absolutely, positively,

must

get a number out of me, I would say that your average podcast should be between 20-45 minutes. But there are major exceptions to that rule.
Don't let some artificial number dictate the content of your show. Let your content do the talking.