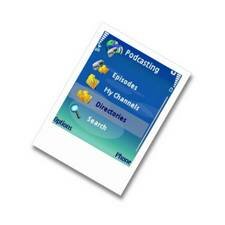 There's a few mobile entries on the market that will podcatch like the Motorola ROKR, but not very many (any?) that will podcast.
Nokia has released the S60 that contains a podcatcher. Big deal, right? Well Steven Stewart, Nokia Podcasting Product Manager, promises us that user will soon be able to create, edit, and upload podcasts right from the phone.
...the ultimate focus of the Nokia Podcasting Application is the world of Podcasting… search, discovery, preview, download, listen/watch, create, edit and uploading.
Recording a show on a mobile phone is one thing, but editing and uploading? Whoa...
Of course we'll never see this phone in Canada. All our phones suck.
Tags: mobile casting, podcasting, podcatcher