What are you doing May 20th? Why not give Robert Scoble or Shel Israel a call during the Waxxi inaugural podcast?
Scoble and Israel are probably best known as the co-authors of Naked Conversations - a book about how blogging is changing the face of corporate/customer relations.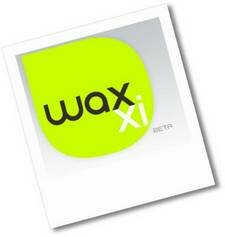 As near as I can tell, the idea behind Waxxi is to enable real-time conversations via a conference call type system and then publish these conversations as podcasts. Sounds boring if you're me, but if you're Scoble it should be pretty interesting.
I wrote an article recently about the time-shifted nature of podcasting and the 'live' aspect of many main stream media (MSM) productions. I honestly don't know how well these two concepts can do together. If listeners are constrained to specific call in times to participate in a show, that kind of flies in the face of one of the advantages of podcasting: it's on-demand.
Listeners are unaffected, however, and should be able to pick from some pretty interesting media as this idea unfolds.
Tags: waxxi, podcasting